About Torrado Architects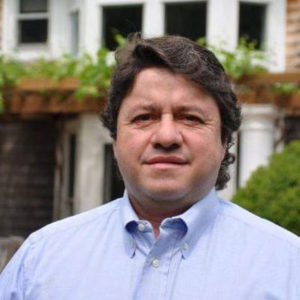 LUIS A. TORRADO, RA
President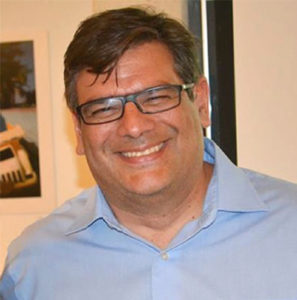 ROBERT STACK
Vice President
Torrado Architects was established in 1996 with the goal of excellence in Architecture, realized in an innovative building of appropriate scale, mass, detail, and contextual design which reflects each project's unique geographic, historic and programmatic context.
Torrado Architects is one of Rhode Island's leading full-service Architectural Firms, providing services which include: feasibility studies, master planning, programming, conceptual design, design development, construction documents, and construction administration.
We have a diverse portfolio of creative projects ranging from ovations to new buildings for a wide variety of facilities, including education, intermodal, commercial, historic restoration, institution, recreational, medical, military, office, religious, hospitality, civic, and adaptive re-use. In all of our projects, we strive for excellence in achieving the highest standards of quality to successfully meet our clients' viability, and economic reality.
We enjoy a reputation for designing functional buildings that meet our clients' vision and goals resulting in a trouble-free building that goes beyond utilitarian considerations and contributes measurable value to businesses and institutions by enhancing its interior and exterior environment and making a timeless statement of artistic value. Our sensitivity to architectural design within budget, understanding of user needs, attention to program, and respect for existing structure are the cornerstones of our firm's design approach. Our focus is on our clients and their project needs.
Our project methodology is based on the belief that a successful project should be creatively conceived, realistically budgeted, adequately scheduled; resulting in a creative building that translates our client's vision. We are committed to exceeding expectations and approach each project with sensitivity to the client's requirements resulting in a focused, innovative design solution.
We have enthusiastically addressed each and all of our projects, always maintaining a belief that a cooperative, interactive design process involving the client and stakeholders in every phase of the project has always resulted in successful projects for all involved.
Luis Torrado has been certified through the National Council of the Architectural Registration (NCARB) which is recognized throughout the US. Mr. Torrado's projects have received award recognition from the American Institute of Architects (AIA), the Providence Preservation Society, the Rhode Island Historic and Heritage Commission, the Construction Council of America, RI Magazine, and the American School & University Magazine. Torrado Architects is certified by the State of Rhode Island as a minority owned business and by the US Small Business Administration as a certified disadvantaged business. In the 2001, the firm was awarded the Rhode Island Minority Business Enterprise of the Year Award by his Excellency, Governor Lincoln Almond. In 2009, Mr. Torrado received the Minority Small Business Person of the Year Award from the Small Business Administration.